Regain Control Of Your Home With A Simple & Effective Cleaning Schedule
We've all been there, people are coming to visit, your house looks like a bomb's gone off in it, and you only have 15 minutes to make it look like you have your life together. Argh!
Thoughts start racing through your mind – is the downstairs toilet clean? Is the kitchen cluttered with dirty dishes, and oh god, is the dirty washing piled-up the wall and if so how and where can we hide it?
We shouldn't care. People should take us as they find us, but deep down we all do care. No one wants to be the messy sheep of the family, do they?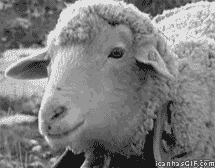 There is only ONE solution when it comes to panic cleaning…
Create and design a cleaning schedule for your home and stick to it!
Granted, it's not the sexiest schedule you'll ever create BUT it will save you time, energy and mental sanity in the long run
5 Reasons Your Home Needs A Cleaning Schedule
No more panic cleaning – Your home stays maintained and tasks are kept on top of
Less stress on you and those in your household – no more fights about who cleaned the bathroom last!
Efficiency – Tasks are planned, so no time is wasted wondering what to do, or what equipment and products you will need
Share responsibilities – A list of tasks can be shared out between all members of the household, even the small ones. Result!
Fight procrastination – With all cleaning tasks scheduled, there is no need for thinking, only doing – become one with the mop ohmmmm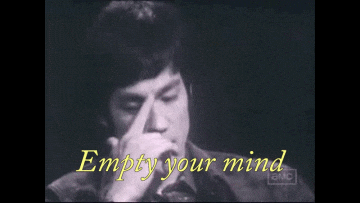 7 Steps To Creating A Cleaning Schedule For Your Home
Decide The Length Of Your Schedule – Do you want to plan out for the year, the quarter or the month? Do whatever feels right for you and your home. For newbies to the scheduling world, ideally, you want to create a 4-weekly schedule to start with for the most repetitive and frequent cleaning tasks. You can always add in other tasks, such as professional carpet cleaning twice a year, later
List All The Cleaning Tasks – Take a pad and pen and walk around your home. In each room write down all the tasks that need to be done. Take note of all tasks that need to be done regularly, such as dusting the shelves, as well as tasks that need to be done but not as often, such as moving large/heavy furniture to clean behind and under
Determine The Frequency Of Tasks – Once you have your full list of tasks for each room, decide how often each task needs to be done. For example, if you have a spare room, that could be cleaned every month, or as and when it's used rather than every time you clean the bedrooms. Same applies for tasks that may need to be done more often than you would think, for example, if you have 6 people sharing a kitchen, the kitchen sides should be cleaned at least once per day
Assign Tasks To Days – Monday could be your day to dust and polish, Tuesday your day to vacuum, Wednesday the day you clean the bathroom and so on… Having a set routine of cleaning tasks, assigned to days, will stop you feeling overwhelmed by housework and will keep your home clean, (presentable) and maintained
Assign Tasks To People – If you live with other people in your home, they can help you cleaning it and this is one of the biggest benefits and joys of a cleaning schedule – no more martyrdom to housework, no more moaning you have to do everything yourself, no more feeling the weight of a million tasks on your shoulders – divvy those tasks out and set yourself Free(er)
Put It In Writing – It's all very well saying Betty will clean the bathrooms on Tuesdays and Bob will vacuum the downstairs, but overtime folks will forget, deny and/or try and swerve their duty. With a written up cleaning schedule, everyone can keep on top of what they need to do and when
Stick To It – Put your schedule on the fridge, on the family notice board or at least somewhere it is seen and seen regularly. When you come in from work (and before you slip into your PJ's and batton down the hatches) spend 15 – 30 minutes just to cross off that days tasks on your cleaning schedule – No thinking, just doing remember and then, once done, pat yourself on the back for a job well done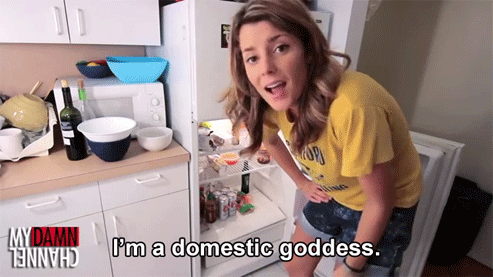 NOTE: If you have a busy day and don't do your tasks, don't worry, just add extra time to the day after or, depending on the task, you could skip it altogether until the next time it's due – your cleaning schedule should reduce stress in your home and not create it. Be kind to yourself
Do you have a cleaning schedule already? How does that work for you? Share your tips and pointers below
For optimal results, when using a cleaning schedule, we would recommend a full deep clean of the home first to get everything ship-shape and easy to maintain – so, make sure you check back for our next blog on how to go deep when cleaning
If you live in Telford, Shrewsbury, Newport, or Shifnal you can take advantage of the Mrs Mopp February offer of 20% off a deep clean by calling our offices on:
Telford – (01952) 250236
Shrewsbury – (01743) 455934
or complete our web submission form
QUOTE: DeepQ1W20 – Offer open until 31/03/2020
Connect with Mrs Mopp on Facebook, Instagram and Twitter for cleaning tips, how-to guides, and sneaky peeks behind the scenes
Looking for commercial cleaning services for your office, HMO or commercial space? Take a look at out sister company Mopp Commercial for further information